Escape room 'inside the box'
Monika Frania, PhD, from the University of Silesia is one of the 'T4EU Innovative Teaching Award' prize winners
text: Małgorzata Kłoskowicz, PhD
Monika Frania, PhD, from the Faculty of Social Sciences of the University of Silesia, was recognised in the international contest 'Transform4Europe Innovative Teaching Award'. The laureate was granted the award for the project entitled 'Educational Escape Room' enabling the development of digital and social competencies.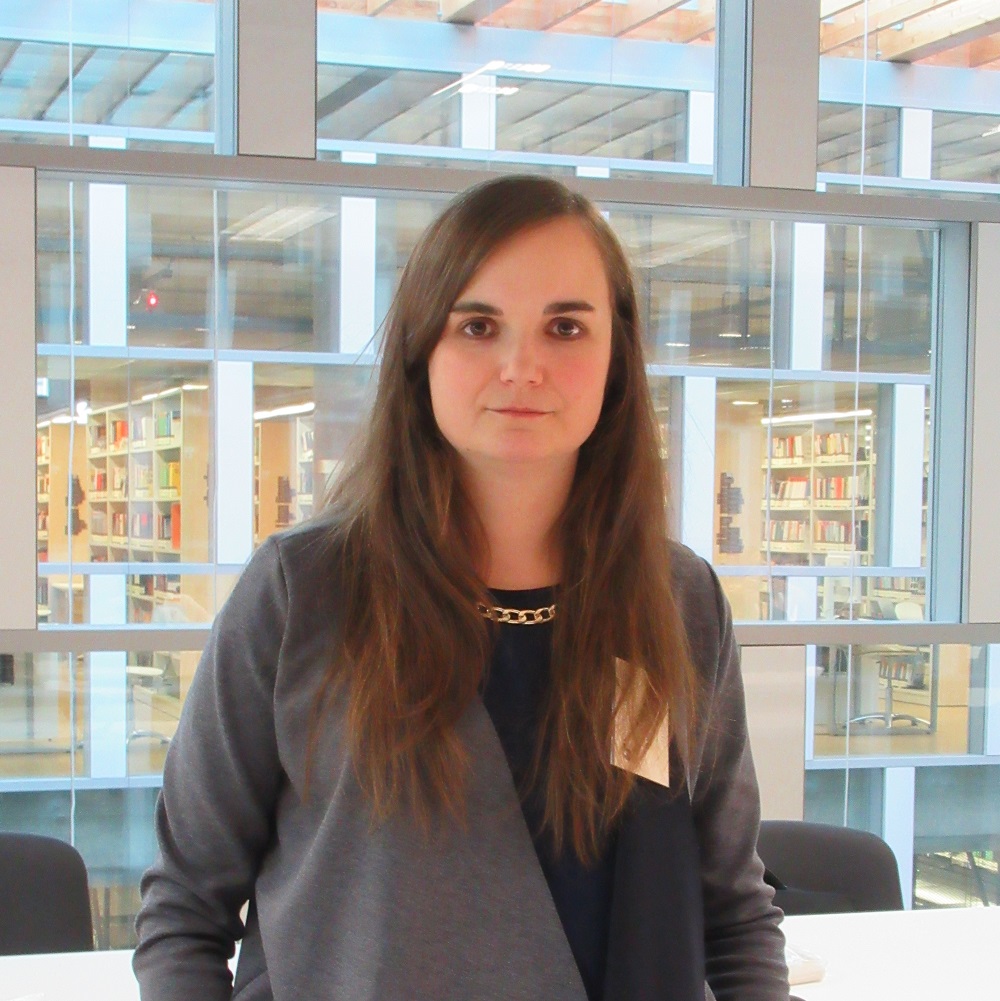 If we were to ask someone what kind of associations come to mind when they hear the phrase 'escape room', they would most likely say 'fun'. A few years ago, we had a huge boom for those commercial puzzle rooms in Poland, until the tragic accident where one of Koszalin's escape rooms caught on fire. The popularity of such a form of entertainment fell fast, says Monika Frania.
The pedagogue came up with the idea to use escape rooms for educational purposes just before the pandemic. In her daily life, she educates future teachers, which is why she decided to propose a series of elective courses where students could construct educational escape rooms.
'The idea to use these types of entertainment in education is certainly not new, but it is worth finding out what we are able to create together, in academic conditions', laureate comments.
Thus, students designed their escape rooms during the course of a semester in one of the lecture rooms in the Faculty of Social Sciences at ul. Grażyńskiego. There was one condition: puzzles, tasks, and challenges had to be educational in nature.
'You simply cannot build everything in such a small room, so over time the idea evolved into the so-called escape room in a box. Of course, the name is symbolic. You can use a dollhouse, porcelain set, train model, and hide educational puzzles in them', says Monika Frania, and points out that the creativity of student groups remains unmatched.
'I have been conducting classes for a few years now, but I am still caught off-guard by how creative can students be. Recently, for example, the designs involved suitcases, boxes with padlocks, UV markers… To me, it is both surprising and impressive', she adds.
During the pandemic, when physical contact at the university was quite limited, the pedagogue proposed the idea of a digital escape room using online platforms allowing users to create interactive content. So today, students are learning how to design escape rooms in three variants: traditional, boxed, and virtual, and testing how they can use this knowledge in their future work with children, young people, and adults.
Each escape room has its own scenario, an original story as its background, and a piece of knowledge to be learned. Solving the final puzzle is the reward.
The method is universal and can be applied at every level of education, as an example of innovation-based teaching.
'It is worth approaching the idea of innovation from its 'local' character. Typically, each teacher knows what innovation entails in his or her classroom. Moreover, the types of tactics used depend on the equipment available in a given school, most likely we won't be able to use VR technology everywhere, but we will surely be able to use word search puzzles, cyphers, and codes', explains Monika Frania.
She also adds that this type of education does not intend to replace the more traditional forms. It is important for educators to acquire new possibilities to transfer knowledge, but they should treat them as an additional option to be used from time to time and adjusted to the needs of their particular class.
The idea for an 'educational escape room' was recognised in the 1st edition of the Transform4Europe Innovative Teaching Award.
'I will admit, it was my students who convinced me to participate in this initiative. I would not receive the award if not for their work and dedication. We developed this method together', states the laureate.
The awards were presented on 24 October during the first Transform4Europe International Conference-Hackathon for the Innovative Teaching and Learning Methods in Higher Education scientific conference organised by the Vytautas Magnus University in Kaunas.
'I was a participant in the conference, which was organised masterfully, may I add.  What an incredible initiative! The meetings were held in places conducive to education, in modern buildings. It is apparent that students are pleased to spend time there. The event was lots of fun. I have also met many people who, like me, are interested in education, so I look forward to new opportunities for cooperation', concludes Monika Frania.
The Escape room 'inside the box' article was published in December issue No. 3 (303) of the University of Silesia Magazine.