Festival of European Culture in Kaunas
4–8 May 2022 | Vytautas Magnus University
Highly anticipated throughout the Transform4Europe Alliance, a week from the 4th to the 8th of May, 2022, will be dedicated to culture, when Vytautas Magnus University, together with the entire community of the Alliance, will be holding a Festival of European Culture. The week will be filled with every form of free art, allowing visitors to make fascinating discoveries and establish valuable connections. It is nothing short of symbolic that the first cultural Festival of the Alliance will occur during the year when Kaunas is the European Capital of Culture. A 4-day festival will invite students and staff members from the Alliance partner universities to Kaunas city, where an engaging programme will be waiting for them.
The programme of the Festival includes many entertaining activities, such as MasterClasses and workshops in creative writing, photography, animation, theatre, dance and many other fields. Moreover, the participants will gather in a special event to share exciting facts about their countries and cities and bond over their shared experience and exploration of Kaunas. The Festival will keep our guests and local students busy as there will be plenty of opportunities for them to explore what Kaunas, the European Capital of Culture, has to offer. The traditional Spring Festival, organised by the VMU Student Representative Council, will also take place on 7 May. Moreover, in addition to various exhibitions of globally renowned artists, of special interest is Kaunas Literature Week. Its programme lists an opportunity for participants to join the open mic night, visit open-air book fairs and attend meetings with authors from all over Europe.
To browse for more information on all Kaunas2022 events, click here.
Post your questions or ideas at transform4europe@vdu.lt.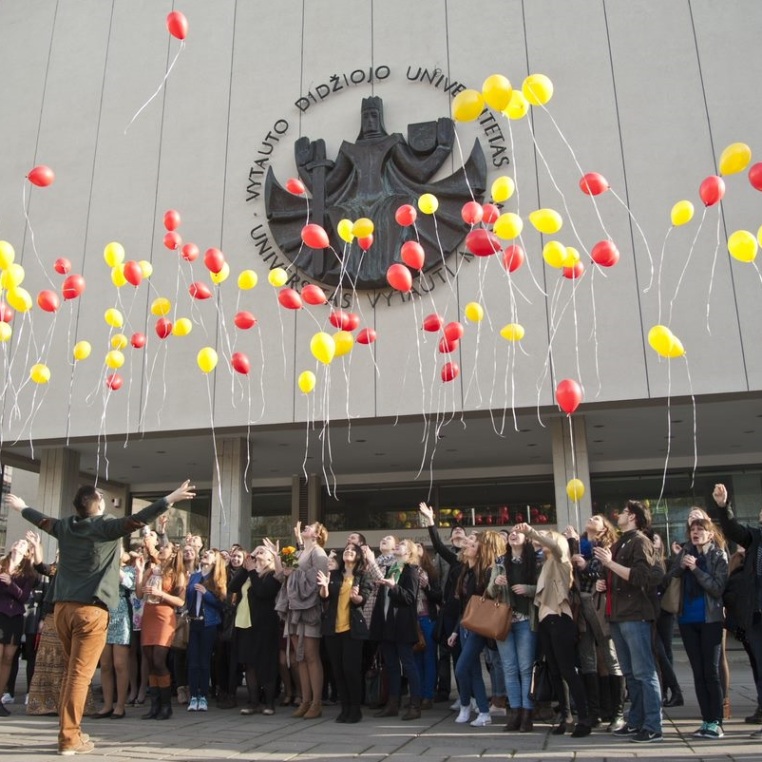 Transform4Europe festival Europa mieste: Kaunas / Europe in the City: Kaunas.
Lithuania, Kaunas. May 4-8, 2022.
Transform4Europe alliance invites students from its universities to apply for participation in the first Transform4Europe festival of culture Europe in the City: Kaunas, which will take place in Kaunas, Lithuania, this year's European Capital of Culture, on May 4–8, 2022. The aim of the festival is to invite students from various universities and fields of studies to develop their creative skills in masterclasses and workshops hosted by the professionals in their fields, use these skills to explore the city of Kaunas and the signs of European culture in it and simply enjoy their time here participating in a myriad of exciting events taking place at that time together with other students from alliance universities.
The festival is open for the students from various study fields, from natural sciences to arts, and the activities are tailored in a way that everyone who wants to find new means of creative expression and incorporate it into their life can do it without any limitations. It is all about the growth and the process rather than the final result! However, at the end of the festival, all participants will meet for the final event and share the results of their time in Kaunas to further draw inspiration from one another.
Without the further ado, we invite you to register to the festival and experience everything yourself!
The answers to the information below shall not be made public and will be used only for administrative purposes. Information may be used for an online publication, designed for students to get to know each other prior to their arrival. You may change it at any time after submitting this form or withdraw your permission to publish it at any time.
REGISTRATION: Please check the information on the website of your university or contact the Transform4Europe coordinator of your home institution to register for the festival.
Deadline – April 8, 2022.
If you have any questions, we are at your disposal: transform4europe@vdu.lt